Submitted by
content
on Mon, 05/09/2022 - 14:03
The day Lionel Messi left Barcelona was always going to be a seismic day in football. After coming up through the ranks of the famous La Masia, to booking his spot in the first team, to breaking every goalscoring record the club had to offer, Messi was a Catalan institution. So on the day it was announced he would be leaving the club, it was no surprise to see the massive fallout from all quarters.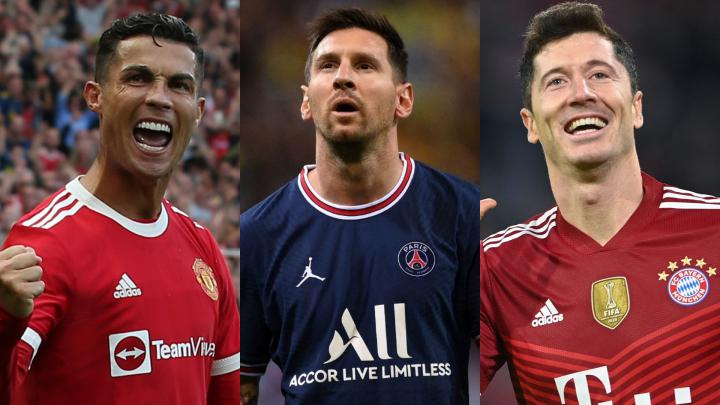 In reality, there were only two or three clubs that could afford to take Messi on, with PSG swooping the fastest to offer the seven-time Ballon d'Or winner a new place to rest his head. With the likes of Kylian Mabppe and Neymar already on their books, the addition of Messi looked akin to throwing a match into a keg of gunpowder. On paper, it promised to be the most terrifying attacking trio ever assembled but, sadly, things didn't quite pan out.
Of course, there have been flashes of brilliance – Messi's league-winning stunner just one example – but it hasn't been the wall-to-wall attacking hysteria we all expected. Messi has copped a lot of criticism for some of his performances but has he actually been playing Badly? Simple answer, not at all.
According to Twitter statistician Statsman Dave, Messi has actually been one of the top players in Ligue 1 so that got us thinking – how does he compare to the other superstars currently making Europe their playground? Well, thanks to the gurus at WhoScored, we find that Messi is, statistically, the third best player in Europe this season, outranking even Mohamed Salah who has been having the season of his life at Liverpool.
The top 10 players in Europe according to stats
You can see the top 10 in the list below:
Robert Lewandowski, 7.93
Kylian Mbappe, 7.91
Lionel Messi, 7.71
Karim Benzema, 7.68
Mohamed Salah, 7.68
Joshua Kimmich, 7.63
Christopher Nkunku, 7.62
Ousmane Demeble, 7.60
Neymar, 7.59
Erling Haaland, 7.56